Remote Assistance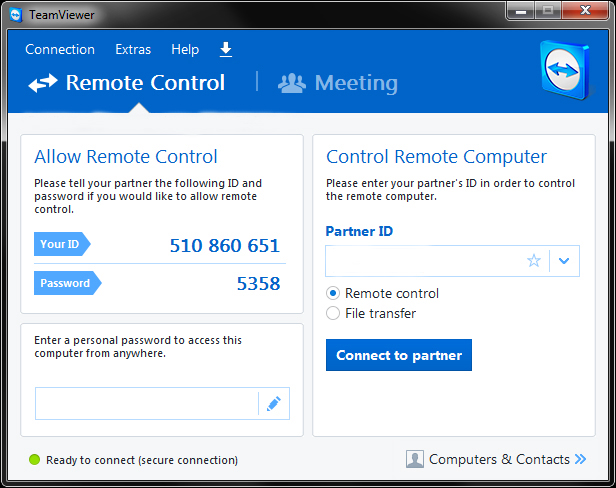 Remote Assistance is generally available from 4:00 PM through 8:00 PM Eastern time, except Tuesdays.
Note: The links in the instructions will open a new tab in your browser, so you don't lose your place.
1. Go to Team Viewer. The download will automatically start.
2. Run the installation software. When installation is complete, you will see a small window on your screen, like the picture to the right.
3. Call (814) 723-4597 and request remote support. Be prepared to describe your issue and the give the Your ID and Password, as shown in the new window.
4. Go to this page and make a payment of $50. All major credit cards are accepted.
5. I will take remote control of your computer as soon as payment is received.